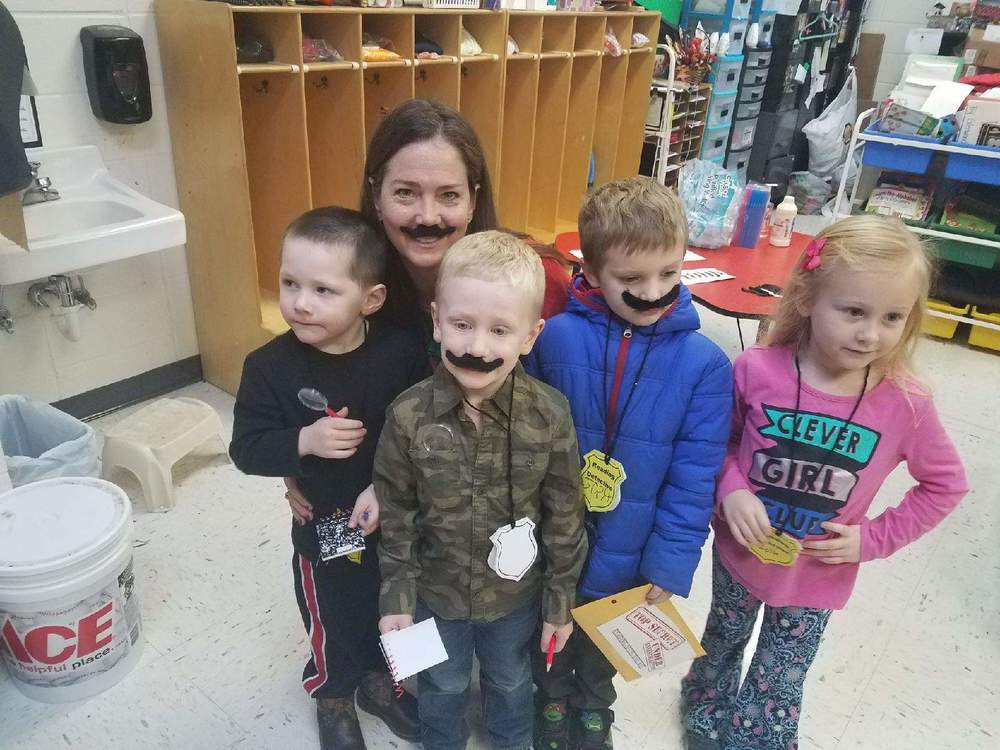 Glenwood Family Literacy Night
Lynn Tackitt
Friday, December 08, 2017
Glenwood School held its annual Family Literacy Night Thursday, Dec. 7th. The theme of the night was, "Be a Reading Detective". Students searched for clues to solve the case of the missing bookbag and attended read-aloud activity sessions. Thank you to Howell County Sheriff's Dept. for fingerprinting our kids! Also, thank you to Glenwood PTO for funding the event. It was great to see so many of our families having such a good time! Thanks to all who attended.
Sign Up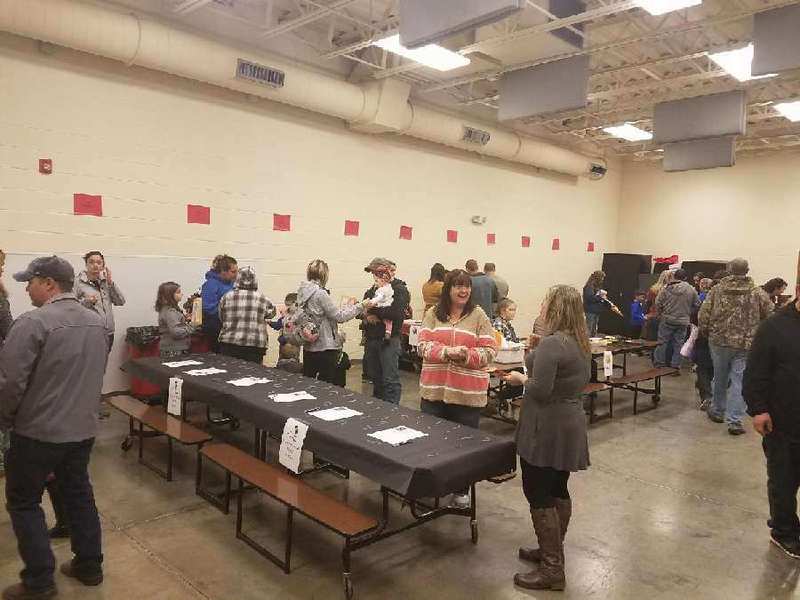 Fingerprinting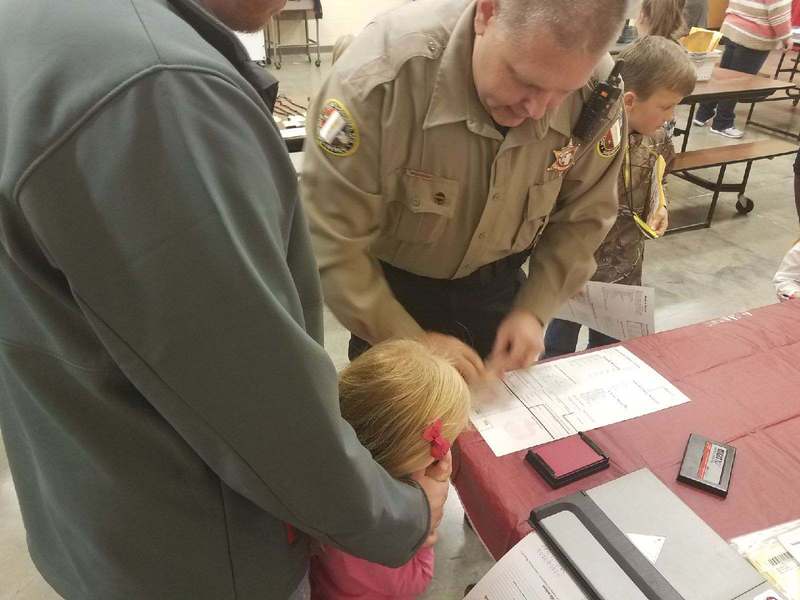 Evidence Board - searching for clues!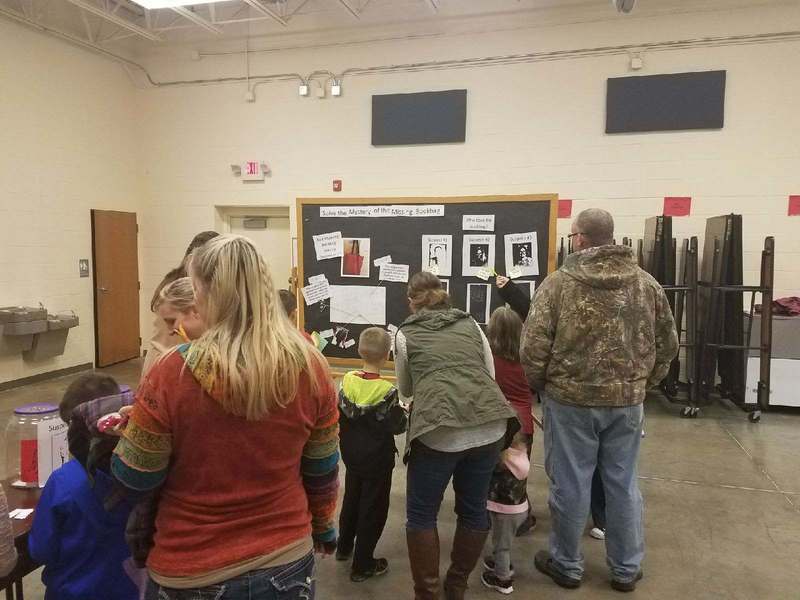 Pre-K session - "Pete the Cat and the Missing Cupcake"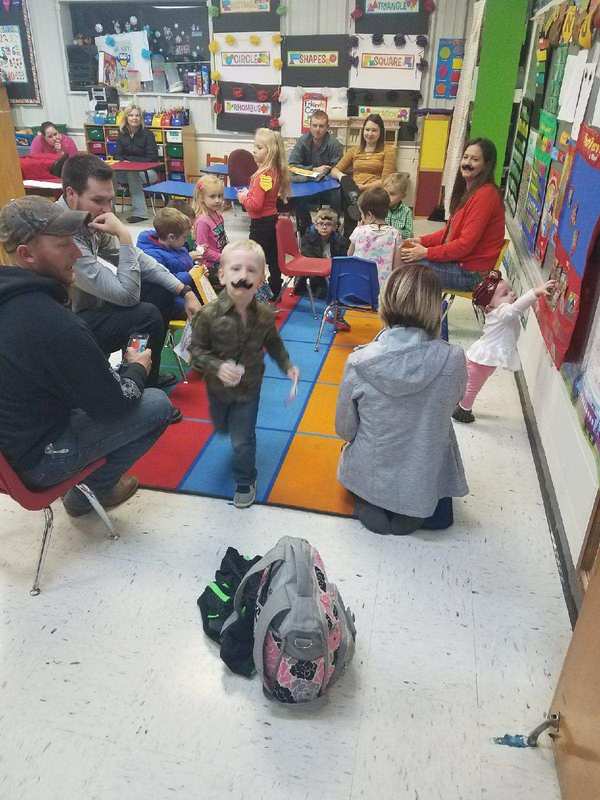 1st and 2nd grade session - "Scooby Doo and the Christmas Cookie Case"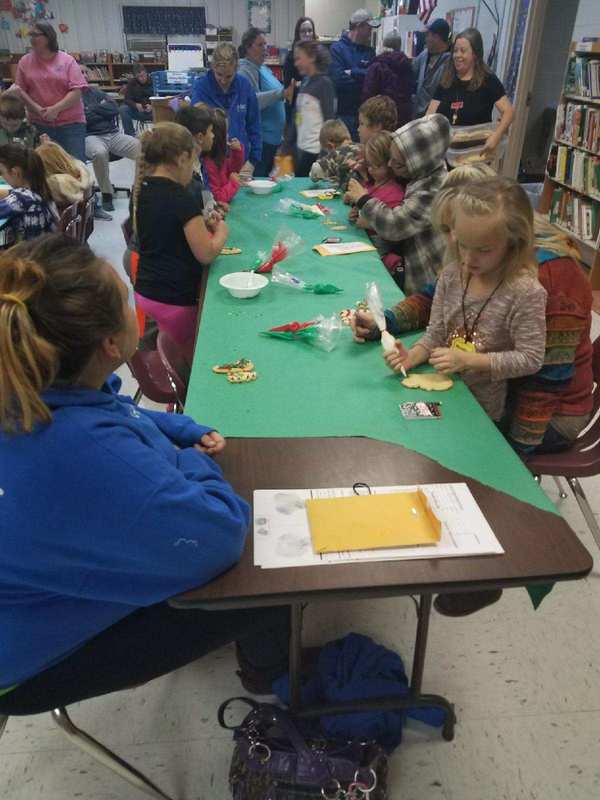 Detective Brody and his giant cookie!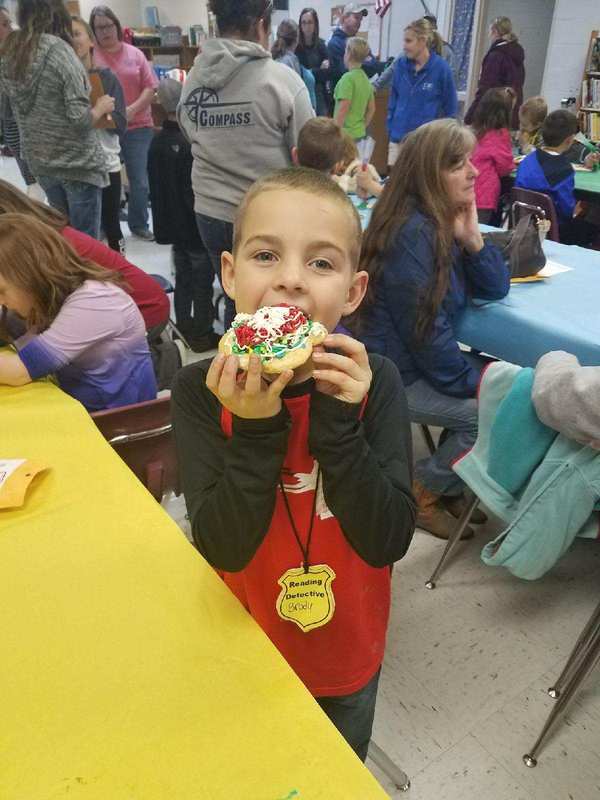 Kindergarten - "What Really Happened to Humpty Dumpty?" Egg drop activity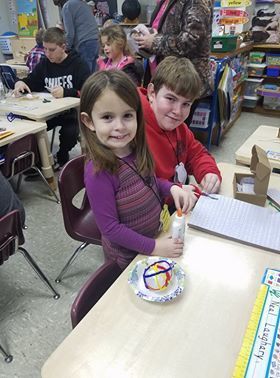 Detective Gracie ready to test her box!